DiOrio Joins Mutual Benefit Group as Research and Product Development Manager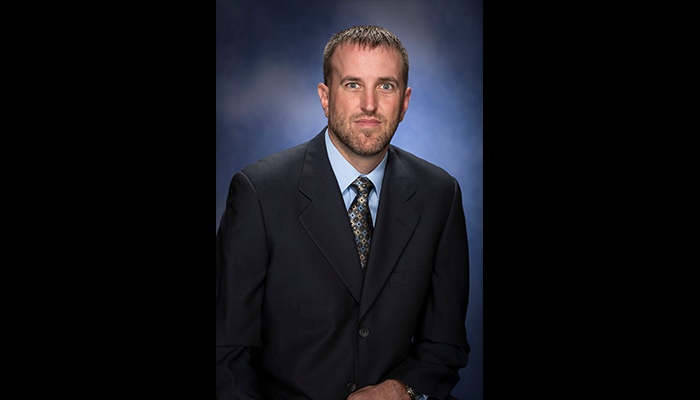 Danté L. DiOrio joined Mutual Benefit Group as research and product development manager on September 20, 2016.
As part of the Insurance Analytics Department, Danté will be responsible for achieving long-term strategic initiatives related to the Company's insurance business. He will develop and enhance new and existing products and pricing offerings, provide direction on the implementation of models or new processes, and provide better visibility of analytics through improved data and reporting capabilities.
Danté earned a bachelor of science degree from the Pennsylvania State University, with a major in finance and a minor in business logistics.
His insurance career began in May 2000 when he joined Liberty Mutual Insurance Group, Williamsport, Pennsylvania. He advanced through Liberty's Personal Markets division, having held underwriting, analyst, and management positions in Boston, Massachusetts, before joining OneBeacon Insurance, Canton, Massachusetts, in July 2006. There he held the positions of business consultant and state pricing manager, where he developed state product and pricing structures. In November 2007 he joined Hanover Insurance Group, Worcester, Massachusetts, before accepting his current position with Mutual Benefit Group. While at Hanover Insurance Group, Danté was the product manager for the Personal Lines Product Management division. He managed nearly $1 billion dollars of auto product country-wide, including product development, pricing, analytics, underwriting strategy, vendor management, compliance, and technology. Overall, Danté comes to MBG with an extensive and impressive property and casualty insurance career that spans more than 15 years and includes operations, product development, pricing, underwriting, project management, competitor analysis, process analysis, compliance, and auditing.
Both Danté and wife Nikki are native Pennsylvanians, having recently relocated from Worcester, Massachusetts. The couple, along with three-year-old son Anthony, are excited to return to Pennsylvania where they can be closer to family. Danté enjoys spending time with family, watching Penn State football, and being outdoors. His hobbies include kayaking, fly fishing, golfing, mountain biking, hiking, skiing, and snowboarding.