MBG CEO Heads Board of National Insurance Organization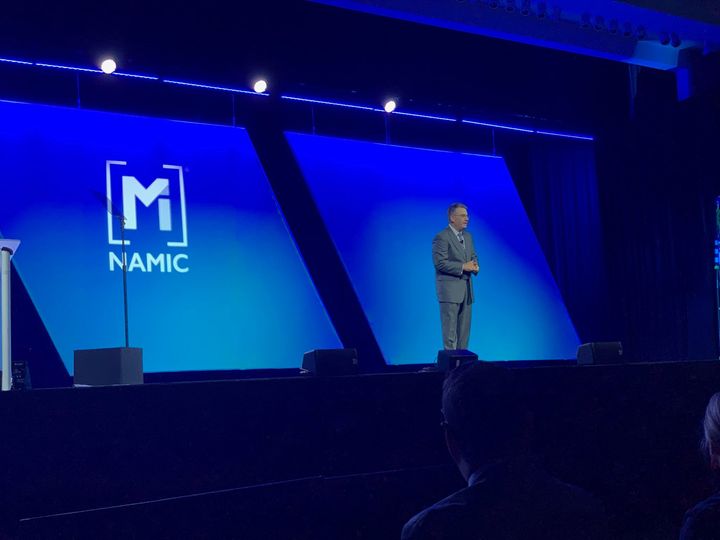 Steve Sliver of Huntingdon was introduced as the new chair of the National Association of Mutual Insurance Company Board of Directors at the organization's 126th Annual Convention held in Nashville, Tennessee.
Sliver currently serves as President and CEO of Mutual Benefit Group, a regional property/casualty insurance company serving Pennsylvania and Maryland.
NAMIC supports regional and local mutual insurance companies on main streets across America, farm mutuals throughout the country and many of the country's largest national insurers via leadership in advocacy, public policy and business support services.
According to Lisa Floreancig, NAMIC's senior director of communications, during his 2021-2022 term as board chair Sliver will serve "as a leading spokesperson for NAMIC in meetings with legislators, regulators and other industry stakeholders. He will also meet with fellow mutual insurance industry professionals and NAMIC members during several state association meetings and conventions."
In his address to the convention he stated, "I am here today because I have been blessed to work for the protection and well-being of countless families, farms and businesses for more than four decades. In fact, I haven't really had a career as much as I have followed a calling. Along much of the way, I have benefitted significantly from my association with NAMIC, as has Mutual Benefit."
A native of York, Sliver says the compassionate nature of the mutual insurance industry is what really drew him to and kept him in a small-town mutual insurance company for the past 30 years.
"I remember traveling around the Huntingdon area when I first moved there. As I went up and down the mountain ranges and saw people living in narrow valleys, I thought about how those valleys are home to a lot of people who hold mutual policies. Why? They had the same needs as everybody else, but companies from the bigger cities weren't going to come there to only insure several dozen families in the hollows. That's why mutuals exist. How many people's lives have been impacted in some way by mutual insurance companies?"
Sliver's 43 years of experience, influence and leadership in the insurance industry led to his selection as a member of the NAMIC board in 2010. He served on the NAMIC Insurance Company (NAMICO) Board of Directors from 2013-2016, and then returned to the NAMIC board as secretary/treasurer from 2016-2019. In September of 2019, he became vice chair of the NAMIC board.
A certified public accountant, Sliver earned his bachelor's degree in economics from the Wharton School at the University of Pennsylvania. He held positions with Peat Marwick, Millers Mutual Insurance Company and Pennsylvania Blue Shield prior to joining Mutual Benefit Group.
Sliver currently serves on the FNB Central Mountain Region Community Bank Board. He is a past president of the Pennsylvania Association of Mutual Insurance Companies and served on the Insurance Advisory Board for Accenture, a leading global professional services company working to help clients improve the performance of their business operations.
His community activities through the years have included service as a school board director; a classroom consultant and board member for Junior Achievement; a member of the board of directors and a campaign co-chair for United Way of Huntingdon County; Rotary Club president; and president of Huntingdon County Business and Industry. He recently served as the percussion instructor for the Huntingdon Area High School Marching Band.
Steve and his wife, Julie, have four children and two grandchildren.
To learn more about mutual insurance and the National Association of Mutual Insurance Companies, visit www.namic.org.