Ten agencies qualify for Inner Circle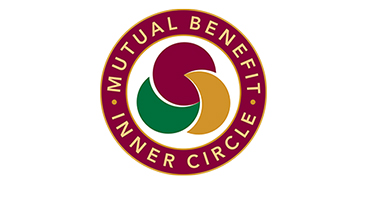 Ten of Mutual Benefit Group's 300 independent agency partners have qualified for Mutual Benefit Group's Inner Circle based on 2019 results.
"I'm especially looking forward to this year's Inner Circle," says MBG's Chief Operating Officer, Kevin O'Brien. "What I find most gratifying is that this year's distinguished group includes five first-time recipients. The Inner Circle event will be great to allow our new members to mingle with our strong, long-time members and hear how Mutual Benefit Group continues to meet the needs of our agency partners."
Insurance Services United, York, Pennsylvania, marks a milestone by qualifying for the program 10 times. C. Kenneth Grant, Coatesville, Pennsylvania, qualifies for its fifth year, and Ecker's Agency, Westminster, Maryland, for its fourth. McGovern Insurance, Carbondale, Pennsylvania, earns membership for the third time, and Walbeck Insurance, Homer City, Pennsylvania, for the second.
First-timers include Gorges & Company, Timonium, Maryland; The Insurance Alliance Network, Camp Hill, Pennsylvania; Insurance Centers, Morgantown, West Virginia; Michael Pigott Agency, Bensalem, Pennsylvania; and Hartzell Insurance Associates, Hatfield, Pennsylvania.
These agents will be guests of honor at the annual Inner Circle celebration to be held Thursday, April 23, 2020, at The Hershey Hotel, Hershey, Pennsylvania.