Gravelle promoted to Actuarial Assistant Vice President – Insurance Analytics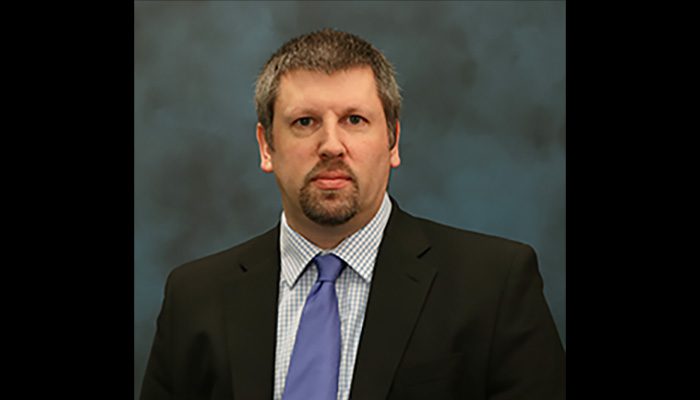 Joe Gravelle of State College was named Actuarial Assistant Vice President – Insurance Analytics for Mutual Benefit Group in February 2022.
In this role, he is responsible for driving the development and maintenance of property and casualty insurance products with shared responsibilities for growth and profitability. He is primarily responsible for driving pricing adequacy and ensuring product compliance in the Company's insurance business and will be accountable for developing assessments to monitor profitability for every line of business and state in the portfolio. Joe is also responsible for developing, maintaining and executing a product review schedule, as well as monitoring regulatory actions, determining their impact to MBG's products, and implementing the response.
Joe joined Mutual Benefit Group in April 2020 as Tactical Pricing and Product Manager in the Insurance Analytics Department. He has over 20 years of experience in the property and casualty insurance industry. A Fellow of the Casualty Actuarial Society and a Member of the American Academy of Actuaries, Joe volunteers on the Casualty Actuarial Society's Member Advisory Panel.
He began his career in 2001 with Prudential property and casualty, working in personal lines auto and homeowners, with rotations in both reserving and ratemaking. From there he gained experience in reinsurance with Alea North America where he priced reinsurance treaties utilizing both experience and exposure rating techniques.
Joe also has consulting experience with Milliman, conducting a broad range of projects in general liability, excess liability, medical professional liability, educators' legal liability, workers' compensation, homeowners and commercial auto liability. He then moved to Petplan, where he was Director of Actuarial Services, managing the business intelligence team and administering the relationship with the MGA's underwriter. Most recently Joe was a Consulting Actuary with Martin & Company
Joe is a graduate of the Fox School of Business at Temple University, where he earned a Bachelor of Business Administration degree in Actuarial Science.