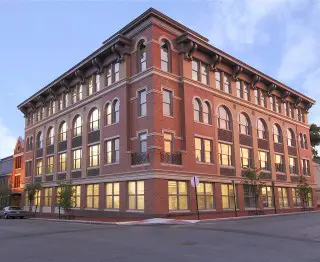 We have been providing insurance coverage for automobiles, homes, and businesses since 1908; we work diligently each day to help build and protect your economic well-being and provide for your security. We are known for our strong relationships with policyholders and agents; for our responsive, friendly, knowledgeable staff; and for claims service that consistently garners a high level of satisfaction, notably 97.5% based on 2022 policyholder surveys.
"Mutual Benefit's employees
have always taken the high
road and done the
appropriate thing, especially
in difficult situations."
DALE BLAHA
PARTNER "ALTANY, LOYND
& LINDQUIST"
TARENTUM, PENNSYLVANIA
As a mutual
insurance
company, we
answer to you.
In a mutual company, the policyholders are the shareholders. That means mutual companies are focused on serving you and looking out for your best interest, not on maximizing quarter-by-quarter results to satisfy stockholders.
We sell exclusively through independent agents, who focus on you
Independent agents represent a number of different insurance companies. Their goal is to get to know you, understand your specific needs, and match you with the insurance company that offers the coverage, service, and price that best meets those needs. We believe the expert advice and advocacy of an independent agent is something no consumer should be without.
Our mission is to deliver
The MBG Experience to you:

"Through intelligent market segmentation, consistent customer focus, employment of the best people, deployment of technological solutions that create ease of doing business, fairly priced, quality products supported by superior claims service and delivered effectively through experienced independent agencies, MBG will meet our policyholders' needs for protection and security with care and compassion." As we do so, we will abide by our corporate core values of integrity, community and dependability.
Educational Improvement Tax Credit