The claims process:
Get a repair estimate on your car in just four hours with MBG PhotoQuote
The fender-bender during the drive-at-five. A deer in the headlights, and then on the hood. Often, you have very little control over the car accidents that bring your life to a screeching halt.
But you do have some control over how quickly and easily you get back on the road, thanks to MBG PhotoQuote. With your smartphone and the PhotoQuote app, you can get an estimate on repairs for your vehicle in four hours or less, without setting foot in a garage or body shop.
If you participate in this new program as a Mutual Benefit policyholder, you will receive a text message about the app when you report an auto claim. Clicking on the message will take you directly to the app in your mobile device's app store. Once you've downloaded MBG PhotoQuote, it will guide you through the process of collecting the photos and information Mutual Benefit needs to provide a repair estimate. The app even provides directions on where to stand to get the necessary pictures. You will need to have the claim number that we assign to you upon reporting your accident in order to use the MBG PhotoQuote app.
MBG is pleased to offer you this convenient self-service option. Quick repair estimates translate into prompter handling and payment of your claim; using MBG PhotoQuote may make it possible for us to process a check for repairs within 24 hours of your auto claim report.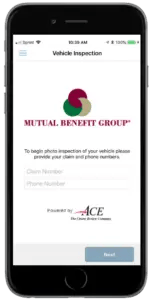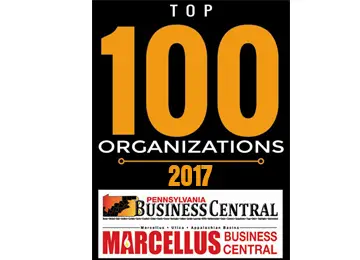 Mutual Benefit Group was named one of the Top 100 organizations for 2017 by Pennsylvania Business Central, a publication covering 23 counties in Pennsylvania.